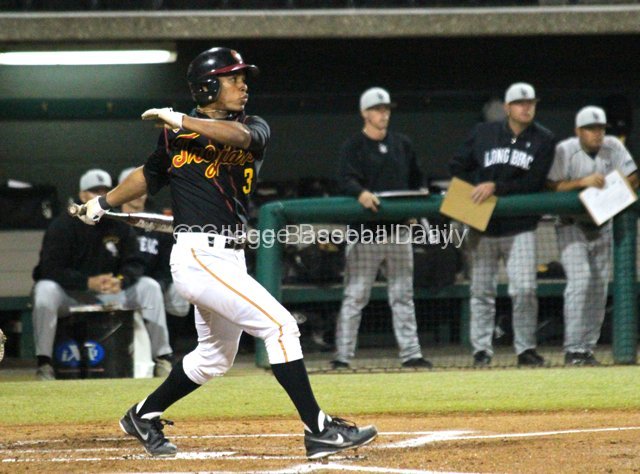 As I first reported last night on Twitter, USC first baseman Dante Flores is expected to be out six to eight weeks after going under the knife to remove a fractured hamate bone in his wrist today.
USC's No. 3 hitter this season, Flores was coming off the best game of the season when he suffered the injury. In USC's 4-1 win over Long Beach State last Tuesday, the 5-foot-10, 160 pound sophomore went 3 for 4 with his first home run and his third stolen base of the season. He also scored two runs. He traveled with the team to Fresno State over the weekend but did not play.
Though only a sophomore, Flores is one of the Trojans most experienced hitters after starting 41 games last year as a true freshman. He batted .310 with 22 runs scored and 19 RBI last season. He also hit five doubles, two triples and two home runs. Flores was off to a strong start this season, batting .355 with a .412 on base percentage.