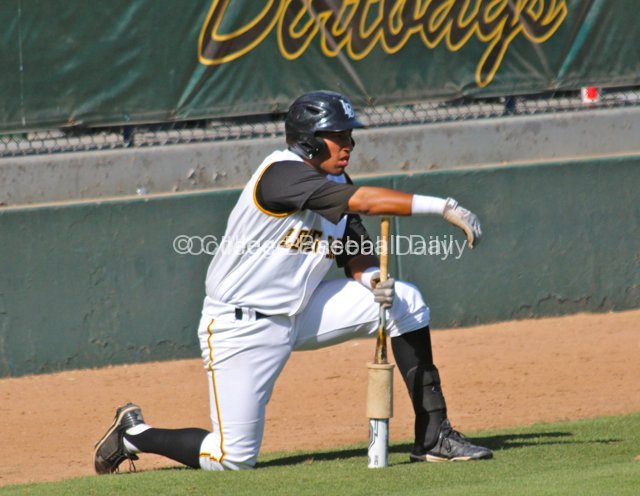 LONG BEACH, Calif. — Long Beach State isn't quite ready to just play spoiler. The Dirtbags think they still have some quality baseball left in the tank. They are drawing on their experience from last year when they made a run down the stretch, winning 14 of 18 at one point, and had an opportunity to win their way into the NCAA Tournament the final weekend of the regular season.
Long Beach State has shown it can play with anyone in the country with wins on the road at Vanderbilt and UCLA. On Saturday, the Dirtbags knocked off another top 25 team as they beat Cal Poly, ranked No. 23 in the NCBWA poll, 3-2 at Blair Field.
Juan Avila hit a deep sacrifice fly in the eighth inning to score the game-winning run two batters after the Mustangs failed to get an out on a potential double play ball. In the ninth inning, Ryan Millison got the first two outs before allowing a walk, but seldom-used senior catch Zach Miller threw out pinch runner Tyler Evanoff to end the game.