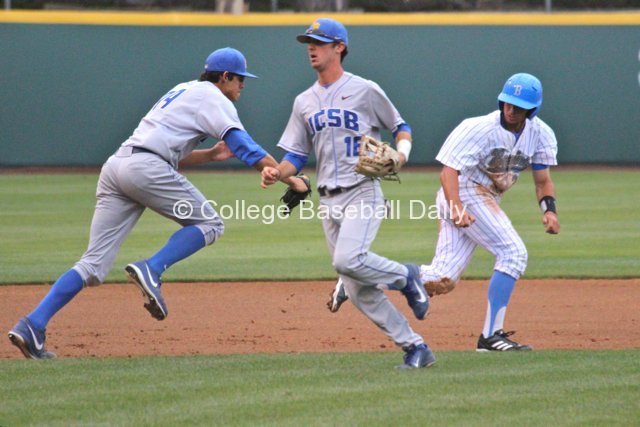 LOS ANGELES –  Around Southern California, several teams are seeing their NCAA Tournament hopes dwindle, stretch runs wind down and some seasons outright ending. But not UCLA. 
The Bruins keep trucking on, winning one tight game after another. They have won 11 of 13, including sweeping their last three weekend series. On Tuesday evening, the Bruins (38-15) kept things rolling, improving to 15-1 in one-run games this season with a 2-1 victory over UC Santa Barbara (31-23) at Jackie Robinson Stadium.
Freshman Cody Poteet, who has been an extreme pitcher as of recent — either pitching really well or not making  it through an entire inning, allowed only one hit and one run in six strong innings.
"I think he showed everybody how good he's going to be," UCLA head coach John Savage said. "He could have gone out there in the seventh inning. He had 72 pitches in six innings and that's pretty pitch efficient. I was excited by what we saw from Poteet tonight." Continue reading →