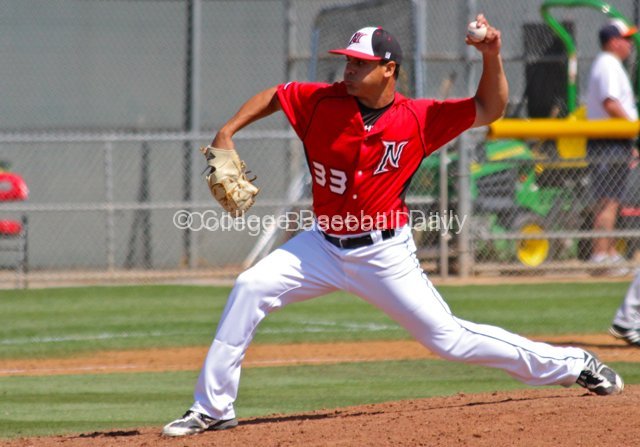 LOS ANGELES — Cal State Northridge sophomore ace Jerry Keel throws a bullpen on Tuesdays in preparation for his Friday starts. He normally doesn't do it against the No. 8 team in the country, though.
But with an important non-conference road victory against a top 10 squad in UCLA hanging in the balance, Keel took the ball and toed the rubber at Jackie Robinson Stadium Tuesday evening. The big 6-foot-6 southpaw did his part to pitch in for a great team 4-1 win over the Bruins.
Keel pitched a scoreless eighth inning before turning the ball over to closer Josh Goosen-Brown, who picked up his ninth save of the season with a quick ninth inning.
The Matadors scored three runs on one hit in the first inning and plated one run on three hits the rest of the game. They rode their arms to a victory despite only four hits and leaving nine runners on base in the first six innings — including a whopping seven in scoring position.
"Give Northridge credit," UCLA head coach John Savage said. "I really thought they outplayed us. They outcompeted our club tonight." Continue reading →