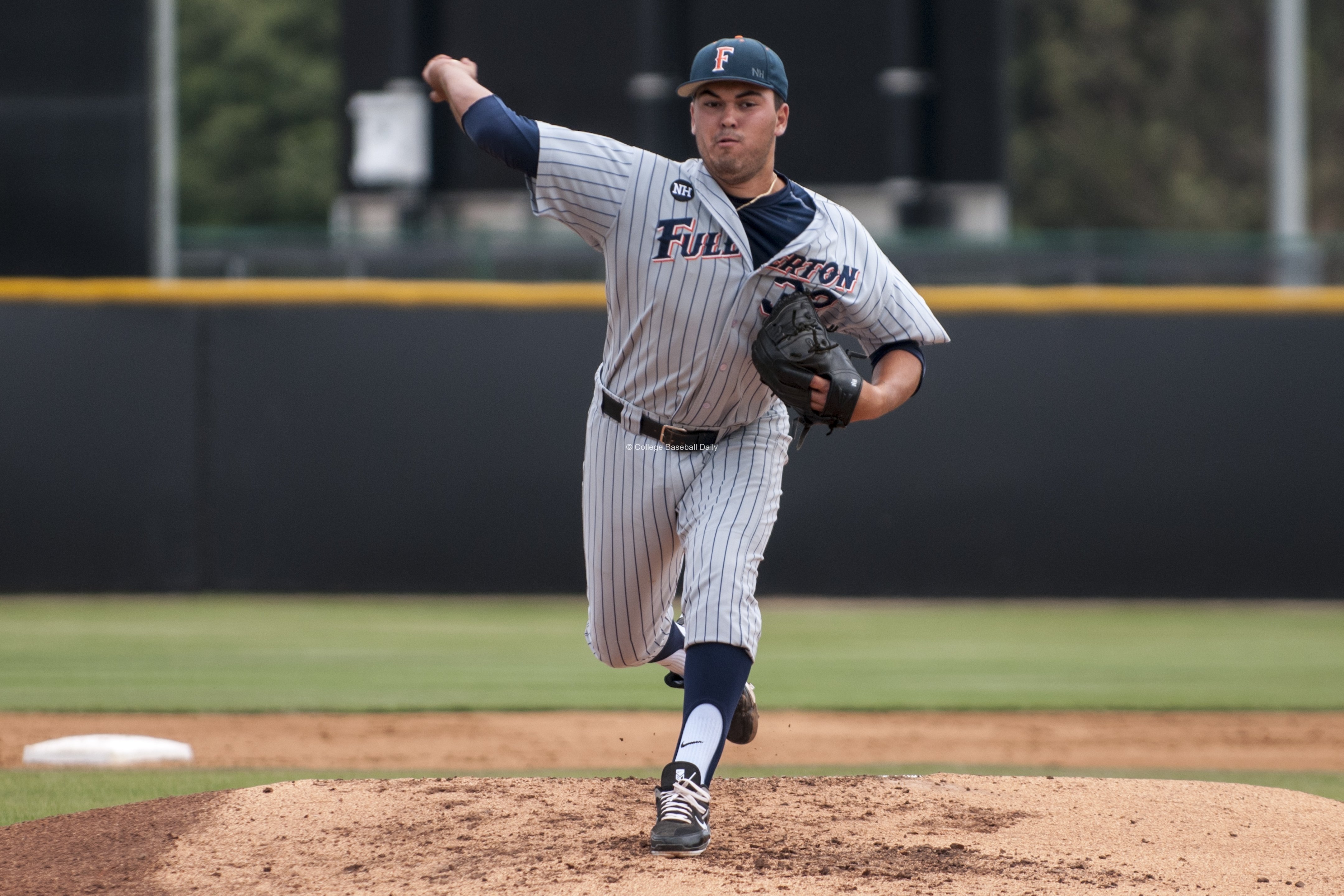 Photos Courtesy of David Cohen.
It's hard to overlook J.D. Davis on the ballfield. The sophomore is an imposing 6-foot-3, 215 pounds.
However, on the Cal State Fullerton roster, Davis is just another cog in the machine. He contributes on the mound, but Davis isn't one of the three lights out weekend rotation starting pitchers. While he is a two-way player, he isn't an All-American stud likely to go in the first or second round of the MLB Draft this year. And though he has home run power, he didn't hit back-to-back walk-off homers this year.
Instead, Davis is just another key run producer in the middle of the lineup for a top five team primed to make a run at Omaha. On Thursday afternoon, Davis made his contribution in a big way, leading No. 3 Fullerton (46-8, 21-4) to a 5-2 win in the opener of the final Big West series of the season at Cal State Northridge's Matador Field.
Davis crushed a two-run homer in the third inning to put the Titans ahead for good and he finished off the game with a quick 1-2-3 ninth inning for his third save of the season.
Koby Gauna got the start for Fullerton as typical opening game starter Thomas Eshelman was rested with the Titans having already locked up the Big West title last weekend. Gauna made the most of the opportunity, going seven strong innings for the win. Read the rest of this entry »