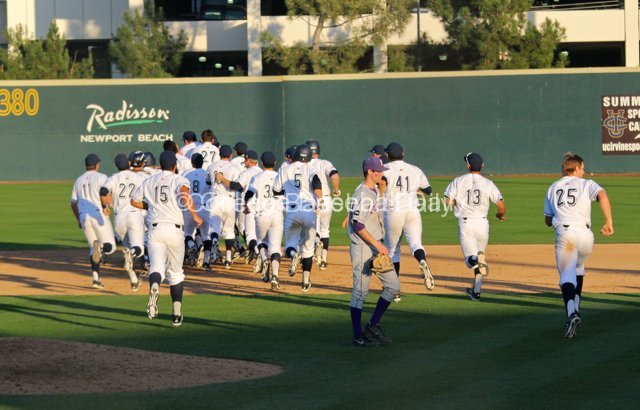 IRVINE, Calif. — Dominique Taylor hit a walk-off single deep to left field to give UC Irvine an 8-7 victory and a doubleheader sweep of Portland Saturday afternoon at Anteater Ballpark.
The Anteaters (9-2) blew a 3-0 lead, but rallied with four runs in the ninth inning to take both games of Saturday's double dip. Pinpoint lefty Matt Whitehouse pitched a three-hit complete game in the first game.
Taylor provided the  offensive support in the first game as well. He hit a two-run triple into the left-centerfield gap in the third inning. Ronnie Shaeffer singled home Taylor two batters later. It was all the support Whitehouse needed.