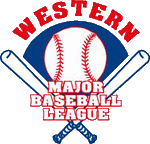 The Okotoks Dawgs lead the West Division with a 19-8 record. They defeated the Melville Millionaires 8-3 and 6-4, and the Yorkton Cardinals 6-2 over the weekend. Mark Phillips (Colby College), Logan Todd (Merced College), and Danny Britton-Foster (British Columbia) got the wins. Britton-Foster leads the team with a record of 3-0, 1.16 ERA. Anthony Cros (Northwest Oklahoma State) leads the league in hitting with a .436 average, and he also leads the team with 30 RBI.
The Swift Current Indians lead the Central Division with an 18-9 record. They defeated the Moose Jaw Express 8-4. and split with the Saskatoon Jackets, losing 3-7, and winning 7-1. Shawn Lee (Bellevue) eads the Indians in hitting with a .393 average. Lee is also 2-2, 4.05 ERA in the mound. Joey Evans (Texas Wesleyan) and Chris Maloney (Embry-Riddle) both have an ERA of 3.86; Evans is 2-2 with 33 strikeouts, and Maloney is 3-1.
The Melville Millionaires lead the East Division with a 13-9 record. They lost two to the Dawgs, and defeated the Regina Red Sox 7-4. James Tankersley (Laredo CC) got the complete-game win, allowed seven hits, struck out ten. Josh Correia (Point Park) leads the Millionaires in hitting with a .363 average. Coty Saranthus (Southwest Mississippi CC) is 3-0 with 40 strikeouts. and leads the league with a 0.30 ERA.